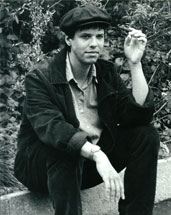 A
tango waltzes into the room, holding by the hand an accompaniment of syncopated compatibility, a fandango tang with eloquent strides, rind to rind, one step exotic, the other sweet. The hardwood floor shines, waxed with vinyl records of tenors of old, the trumpet of a gramophone blaring beats that echo off the walls like the candle light off the floor of wood hard. In he strides, asserted and sophisticated. In she dances, elegant and elongated. Together they twirl, the heart of the ball, the centre of the square, the focus of a crowd enthralled and entertained.
The white is cool and the walls warm, inflamed by the sensuality of them carrying the beat beat, fuelled by them who observe with admiration, with fascination, the wine in their hands quickly melting like mercury rising to burst from the measurements of a scale too conventional for such passion, the song in their hearts slowly unfolding like seeds germinating to burst from the crust of soil too horizontal for such imagination.  
They remove their masks and don their smiles, countering truth with truth, countering point with harmony, vocalizing, harmonizing, realizing that they too, are beats in the rhythm syncopated waltzing round the square room.  

                                                                                    Georg Freese, 2013

So where's the Bio...? It was degradable.